Bitcoin investing opportunities(updated 19.11.2017)
|
What is bitcoin?
Google answer:
"a type of digital currency in which encryption techniques are used to regulate the generation of units of currency and verify the transfer of funds, operating independently of a central bank. "bitcoin has become a hot commodity among speculators" a unit of bitcoin. "bitcoins can be used for online transactions between individuals"
Market price has increased sharply(live graph so take that into account when reading this)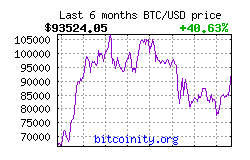 With bitcoin there has been a flood of other crypto currencies that try to fix problems with bitcoin. Like for example bitcoin network has been quite congested time to time.
What are the top coins?
So clearly ETH(Ethereum) is the top challenger for bitcoin in market cap. Actually trade volume of ETH exceeds the Bitcoin time to time. Bitcoin cash also has emerged to compete.
But you should read these about Bcash:
https://coinsutra.com/btc-vs-bch-bitcoin-cash/
Chinese conspiracy for Bcash posted before price pump & dump
How to invest in crypto coin ecosystem?
Basically there are three basic ways to invest.
Speculate with currency prices and buy given coin
Invest in crypto currency start ups
Invest in mining or proof of stake in coins
To buy coins, you need a wallet
To store coins, you need wallet suitable for each currency. You can use online wallets like coinbase or myEthereum wallet, software wallets like the original bitcoin core or hardware wallet like Ledger or Trezor.
I personally prefer hardware wallets. They offer great security as there has been hackings in history in online trading platforms and wallets. Hardware wallets also won't need to download the blockchain data to computer like software wallets do. Software and hardware wallets and backed by paper copies of account access in case of computer or device is broken.
I personally use Ledger Nano S hardware wallet with supports many major currencies and Bitcoin Armory software wallet. Bitcoin Armory is very secure software wallet but I prefer Ledger due blockchain storage requirement.
I recommend buying Ledger straight from their website.
Cryptocurrency start ups
Crypto currency star up genre is currently very active. These start ups can be even more risky that normal start up if shares of physical company are not sold and only some new token or coin virtually to represent the shares. It is like wild west. I have some share in Bitcoin casino operator which I bought in 2013 and they will relist to waves platform in coming days.  Currently I am only following waves platform star ups as it might come major virtual asset decentralized exchange at some point.
Mining or lending coins in proof of stake
Video of traditional bitcoin mining
[kad_youtube url="https://www.youtube.com/watch?v=GmOzih6I1zs" width=640 height=360 ]
Proof of stake "virtual mining"
[kad_youtube url="https://www.youtube.com/watch?v=NPzgeCZvAnM" width=640 height=360 ]
What do I do then?
As mentioned I hold small stake in https://monsterbyte.io/ico which lists shortly to waves platform https://waveswallet.io/
I also have stake in Cloud mining which is traditional crypto currency mining with larger server farm. My units of this are with Hashflare and Genesis mining. I however do not recommend Hasflare anymore as they only have contracts limited to one year in BTC mining. Genesis offers open ended contracts and they are lifetime long as long as it is profitable.
Genesis mining has the mining farm in Iceland where it is cold and electricity is cheap.
Here is link to there with:
They offer many option between different currencies.  Just know that mining of coins gets harder time to time and profitability calculations found  online should be taken with grain of salt! If you like this article and register to Genesis mining be sure to use discount code for 3% off the price of any mining contracts!
discount code: WsYIbi
Currently profit calculator for yearly profit show something like 100% return for BTC mining in a year but due to difficulty increase it might only be about 50%.
(try this to estimate profitability)
I also  am a gamer and mine Etherium with my gaming PC. I have Nvidia 1070 GTX which suits this good for now. However mining for ETH will end soon as they switch to proof of stake(the 2nd video above) and I am not willing to invest in new GPU just to mine for that reason.
Keep on investing!